This kind of policy is for those who have serious health concerns and can buy deferred no medical life insurance policy that provides a return of premium in the event of death within the first 3 years. Through this policy, insurance company limits its risk of not having to pay a claim in the first two years when insuring seriously ill people. If you live for even one day longer, you will be paid in full with your no medical life insurance.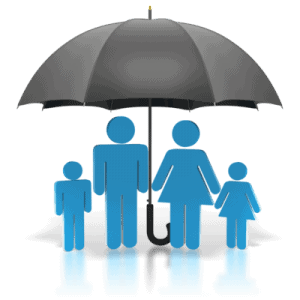 Guaranteed Life Insurance (SIMPLIFIED NO MEDICAL)
There is no need of any medical evidence or nurse visit with this kind of policy. Normally, a health declaration is needed by the person applying for insurance policy stating that they are in hood health at the time of application. This means you did not have any hospitalizations, and there is no ongoing treatment for any serious condition like cancer. You are able to take care of yourself without the need of any assistance.  If answers to these questions are satisfactory, then you can buy this insurance immediately.
Guaranteed Life Insurance Coverage
There is a maximum coverage of $50,000 as death benefit on some plans. In most cases, the coverage available is up to $35,000.
By having
Accident Death Coverage
The base amount of insurance will increase by 3 to 5 times if you die from an accident and not from an illness. This means, having no medical life insurance coverage is an included benefit whereas in other cases, the premium only increases.
If you buy terminal illness benefit policy, and you continue the policy for two years, then in the event of diagnosis  with a terminal illness, you will be paid out early up to 25% of your total death benefit. However, this is not available with all insurance companies or policies.
Policy cash values accrues within your policy once it crosses a number of years (for some companies, it begins at 3 years while for some it is 5 years)
In the event of you missing a payment accidentally, the automatic premium loans provide the insurance company the power to make use of your accumulated cash value automatically. This helps you to draw level with your missed payments in the future and protect your no medical life insurance from lapsing. The unpaid loans will accrue interest inside the policy.
If you are looking for a comprehensive array of quotes on Universal Life Insurance, Term Life Insurance, Permanent Life Insurance, Health Insurance and Disability Insurance in Calgary, including Whole Life Insurance.
Contact our office to find out which plan best fits your needs. Phone: 800-763-1406