WHAT LIFE INSURANCE IS RIGHT FOR YOU?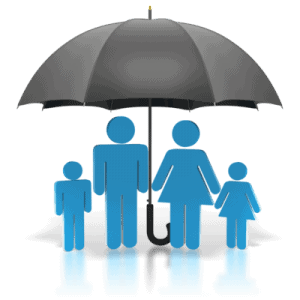 Are you confused about the different life insurance policies.  Which one is better for your and your family?  The following life insurance policies are defined to help you with this major decision:
Term Life:   Term life insurance provides basic protection in the event of an untimely death. It can be purchased in various terms, ranging from 5 to 35 years. There are various types of term life policies, including level term, annual renewable term, and mortgage insurance.   Some term life policies are guaranteed renewable and convertible to permanent insurance, while others are not.
Permanent Life:   Unlike term life. which may expire at the end of the original term without having ever paid a claim, permanent life insurance remains in effect until the policy matures. It also builds cash value in addition to the face value of the death benefit. There are several forms of permanent life insurance:  whole life insurance,  universal life insurance, limited pay policies and endowment policies.
Whole Life:   Whole life combine a level premium with cash value and a guaranteed death benefit.   These policies are more expensive up front, but prove to be less expensive for those who intend to hold a policy for 20 years or more.  The dividend payments help to offset the cost of premiums later in the life of the policy.
Universal Life:  Universal life insurance provides permanent coverage and generally offer higher rates of return within the policy.  Premiums are usually flexible and death benefits may also be modified to keep up with the needs of the policyholder.
Endowments:   Endowments are a form of lfre insurance that tend to be more expensive due to a reduced payment period.  The cash value of the policy is expected to equal the death benefit by a specified period of time.  Overfunding certain whole life policies could result in the Internal Revenue Service designating a policy to be a Modified Endowment Plan and subject to different tax rules and rates.  Be sure to watch this and avoid the tax problems.
Contact our office to find out which plan best fits your needs. Phone: 800-763-1406